News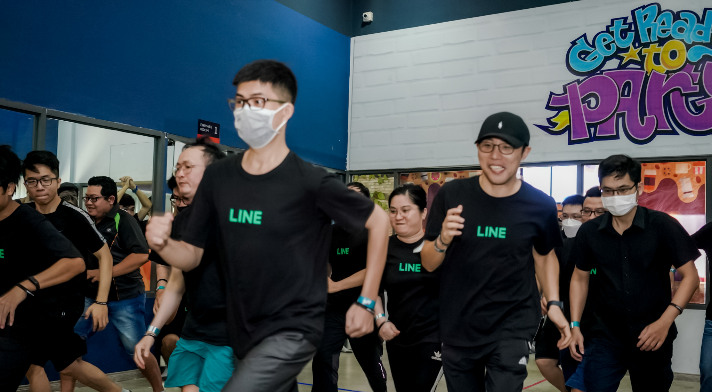 The event "Survival Game" was held on August 4, 2022 at the largest Jump Arena Trampoline Park in Ho Chi Minh City. More than 100 members of LINE Vietnam - Dev Center were divided into 6 teams (Brown, Cony, Choco, Sally, Leonard, Moon) and competing against each other to win the 1st prize.WHO WILL BE THE SURVIVORS?RUN OR DIE!!!JUMP TO THE SKYNEVER LET IT GO!Not only competing with pure muscles strength, but players also had to fight with smart tactics to survive. TIME TO TIC TAC TOEGIVE ME YOUR LIFE! The last fight was the most thrilling game! FINAL BATTLE And the Survivors were... Choco Team!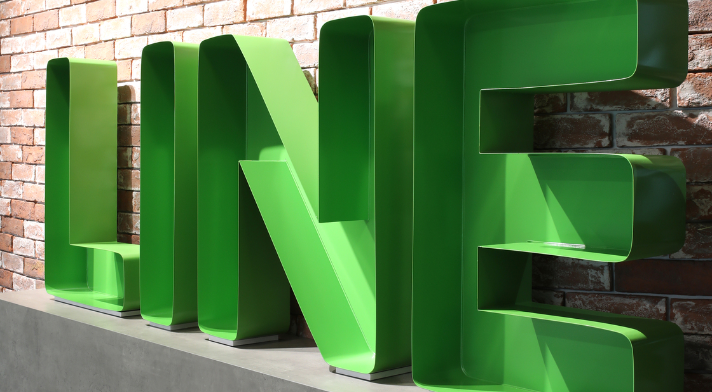 The new office of HCMC Development Center - LINE Vietnam is ready to welcome our LINERs to work at the 27th floor of Viettel Complex Building - one of the largest and most modern A-level building in HCMC.With a total area of 1,136 m2, the new house of HCMC Development Center is designed as a multi-function office, providing a comfortable and inspiring working space for LINERs.The office is equipped with up to 11 meeting rooms of various sizes and styles, suitable for each team to hold regular meetings or simply share ideas among employees. There are 3 large meeting rooms integrated with Polycom system to help our employees having online meetings with team members working remotely or with other global LINERs.In addition to the working area, the office also has many spaces for employees to relax, recharge and search for new ideas.Let's go for a virtual office tour with us through the following link: https://www.youtube.com/watch?v=-X7lVSD7wq0 To ensure safety in the context of the global pandemic as well as help LINERs improve their work-life balance, HCMC Development Center will also apply Hybrid work 1.0 in the upcoming weeks.We had held an online HR Town Hall on December 17 to introduce this new working model to all employees, whereby employees have the flexibility to choose when to go to the office or work from home according to the status of their ongoing project.With the investment in the new office as well as the supportive working model for employees, we hope that LINERs will have a great and inspiring working environment to stimulate creative thinking!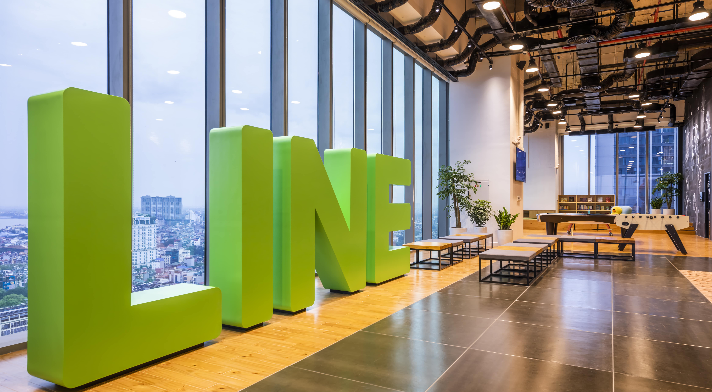 We've moved! LINE Technology Vietnam's new home is now ready for LINERs to move in.Let's explore our humble abode and learn some fun facts in the following images.The consistency of LINE office design means instant familiarity. That way, all employees can move freely and work comfortably no matter which LINE office they're in, and never have to feel like a stranger.Brown is one of LINE's most endearing characters. In Hanoi, Brown and his friends accompany LINERs and welcome guests and candidates to the office.To LINERs, the office is not only a working space. It's our second home.With our aesthetically pleasing and flexible modular design, LINE offices provide a variety of spaces suitable for sharing and producing creative work. Moreover, state-of-the-art facilities are mobile-friendly, making LINE offices one of the most accessible and desirable places to work.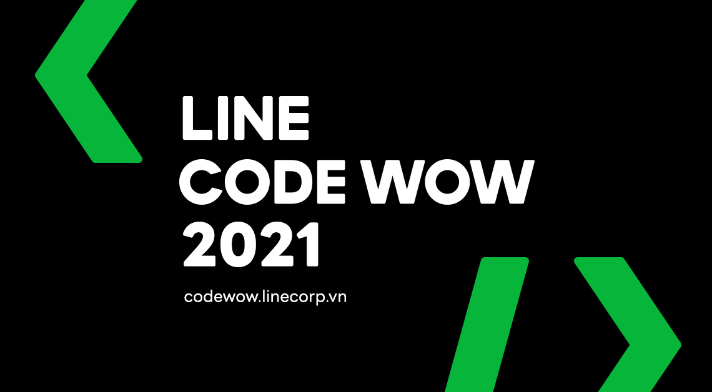 LINE Code WOW is an online competition for programmers at all levels to sharpen their technical skills.Through algorithmic problems crafted by LINE engineers, participants will get a taste of the technical skills needed for a career at LINE. (High-ranking participants may be invited to interview at LINE, on top of their awards!) Registration is open from now until January 24, 2021.Read more about LINE Code WOW, and register at https://lin.ee/FhE0hC8/kgdu.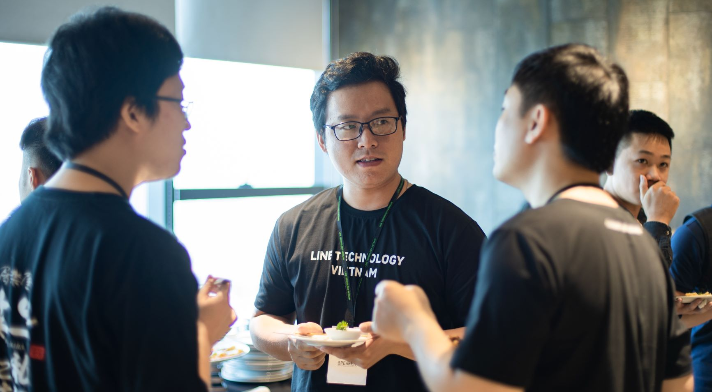 On May 30, 2020, LINE Technology Vietnam (LTV) had the honor of welcoming nearly 100 engineers to Techtalk 2020. With a diverse range of topics from the technologies used in the many products and services in the LINE ecosystem, our guests showed significant interest and enthusiasm in the extended discussion session after the event.Topic 1: LTV's Development Cycle & How We Leverage It to Build an Exceptional TeamTopic 2: How We Build a Large Scale Application: LINE Official Account ManagerTopic 3: LINE CHAT System ArchitectureTopic 4: LINE Delivery InfrastructureTopic 5: LINE BOT Service IntroductionTopic 6: What engineers could do to increase their value as employeesOnce again, LTV expresses our sincere appreciation to the participation of all our guests, and would love to see many more passionate engineers at our future events.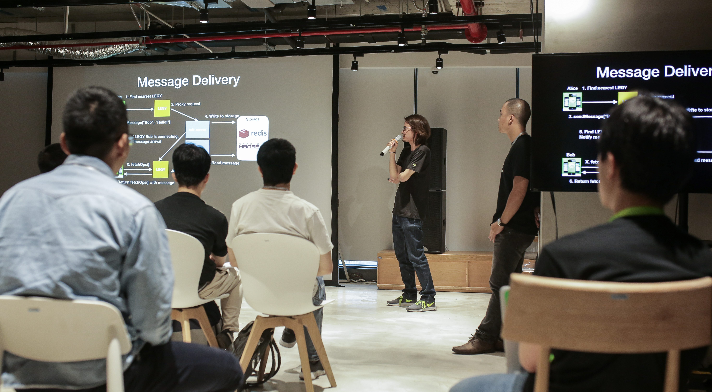 How to develop super-large applications?What are the technology challenges with applications that have more than 200 million users?How do you manage the servers of such a huge system?Join us for TECHTALK 2020 on May 30, 2020, organized by LINE Technology Vietnam, to answer those questions and other technical topics. Our LINE speakers will share their extensive knowhow and experiences gained from building LINE's diverse services and products. In addition, attendees will have the opportunity to experience a LINE recruitment interview, as we are determined to leave no stone unturned in hunting for the best engineering talent around.To ensure a great event, the number of participants is limited to just 50, so you should register before May 30, 2020.To find out more about the event, please sign up here.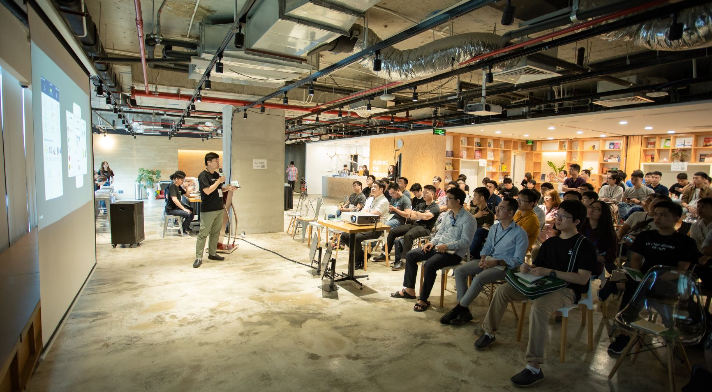 TECHTALK by LINE Technology Vietnam returns this April with the exciting theme of System Design and Architecture. Being the third in the series, this event is planned on April 17, 2021. Together with distinguished guest speakers from Cốc Cốc and Rikkeisoft, LINE would like to invite the engineering community to exchange opinions and best practices on the operation of large-scale systems.  This theme is best suited for Senior Engineers, Technical Leads, Solution Architects, and those who have hands-on experience with DevOps and Infrastructure. Go to TECHTALK #3's landing page for more details on topics, agenda, and registration. About TECHTALKTECHTALK is a series of events organized by LINE Technology Vietnam, aiming to provide the tech community with valuable insights into our best practices with large-scale applications and services.