TECHTALK on System Design & Architecture
TECHTALK by LINE Technology Vietnam returns this April with the exciting theme of System Design and Architecture.
Being the third in the series, this event is planned on April 17, 2021. Together with distinguished guest speakers from Cốc Cốc and Rikkeisoft, LINE would like to invite the engineering community to exchange opinions and best practices on the operation of large-scale systems.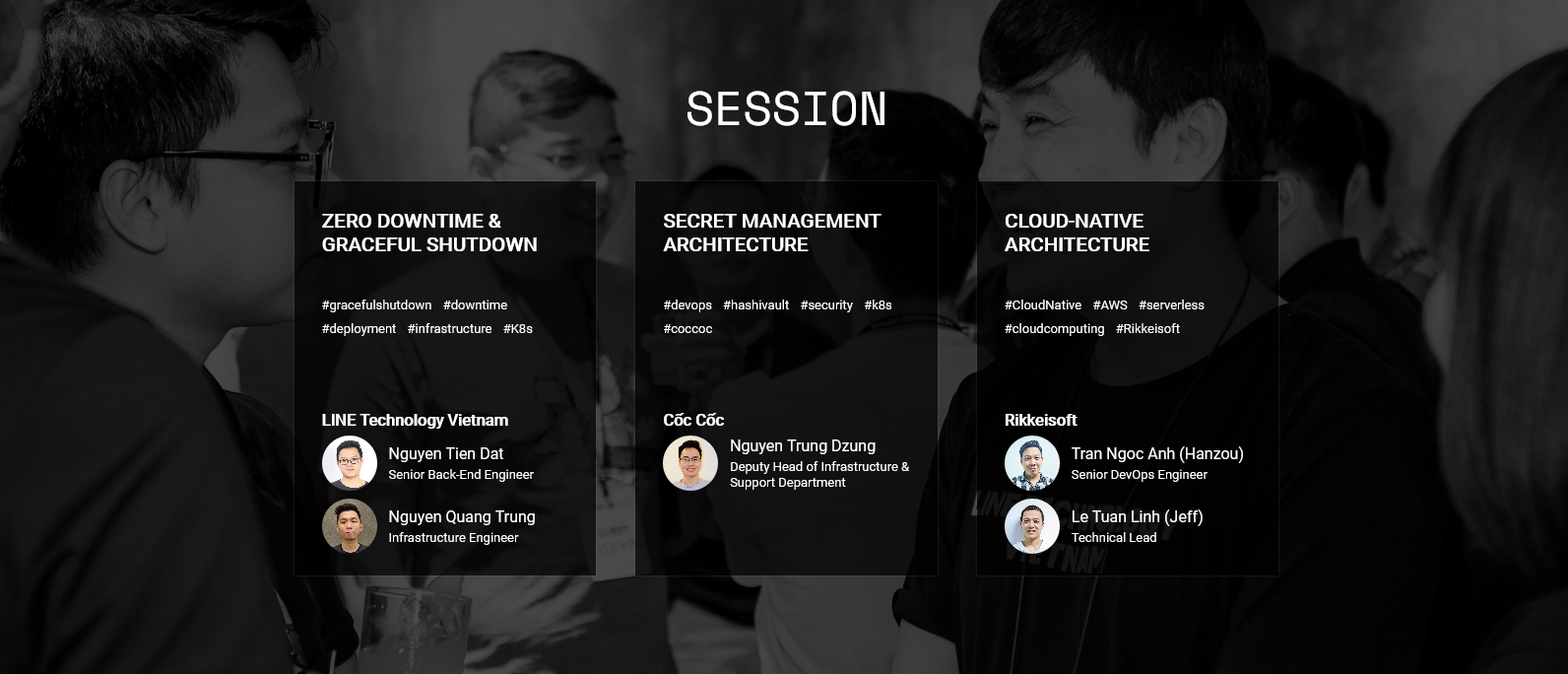 This theme is best suited for Senior Engineers, Technical Leads, Solution Architects, and those who have hands-on experience with DevOps and Infrastructure.
Go to TECHTALK #3's landing page for more details on topics, agenda, and registration.
About TECHTALK
TECHTALK is a series of events organized by LINE Technology Vietnam, aiming to provide the tech community with valuable insights into our best practices with large-scale applications and services.